To view this support article as PDF, click HERE
Using the updated "Map Selected" tool is easy and now has lots of new features.
1. Make a selection of records in your Databank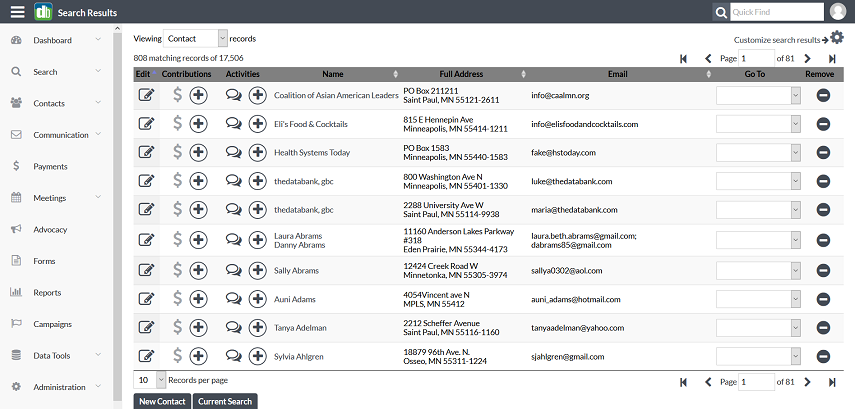 For this example, we have run a search on everyone that is a donor that lives in Minnesota and has an email address. We want to map these to see where the best location would be to hold our annual Gala.
2. Map Selected
1. Go to Reports
2. Select Map Contacts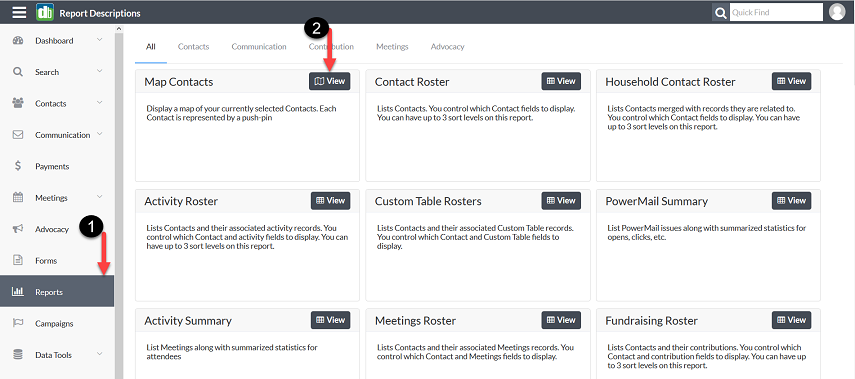 You now have your map!

Your current member selection is mapped, up to 2000 markers per map. Marker size and color are determined by the member's importance to the organization: Larger markers are for more engaged members (Donors, Activists, Meeting attendees).
Quick Guide to Map Functions