The Make It Monthly option is a way to encourage your one-time donors to convert their donation into a recurring monthly pledge.
When this feature is enabled, donors contributing a non-recurring donation will see a popup window asking them if they would like to make the donation monthly before finalizing their transaction. The trigger amount for this popup, verbiage and more can be set in the Contributions section of your form.
Please note: If a donor has selected a recurring donation, this popup will not appear.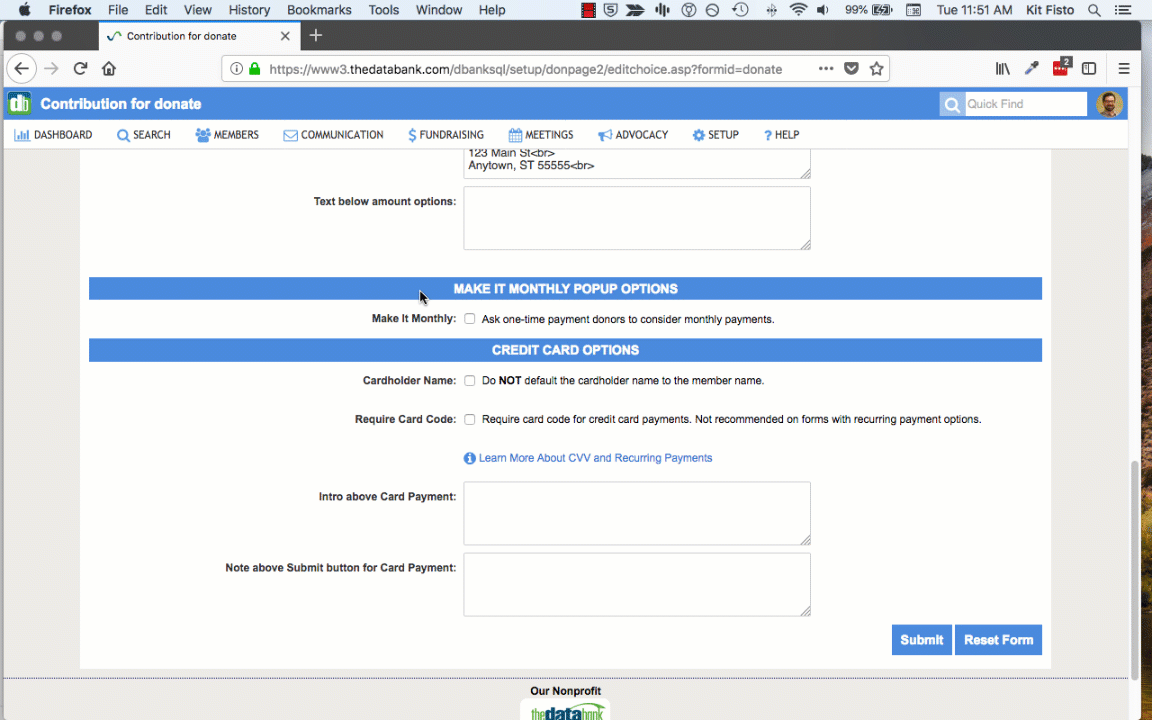 Go to Contribution on your Donation form (your Databank may use a different term for this tab)

Check the box in the Make It Monthly Popup Options section to enable the feature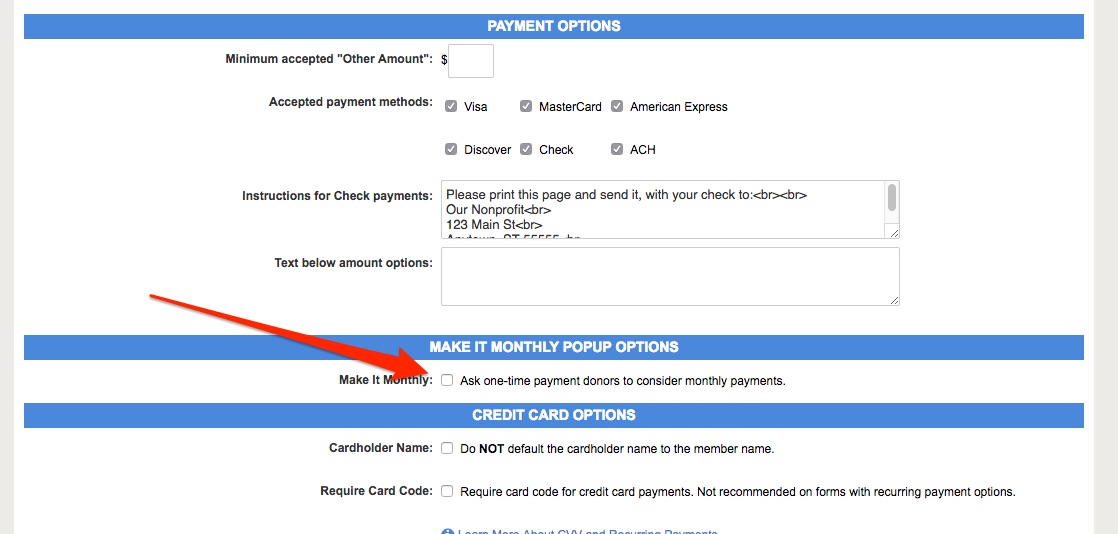 Adjust the following options to your preferred settings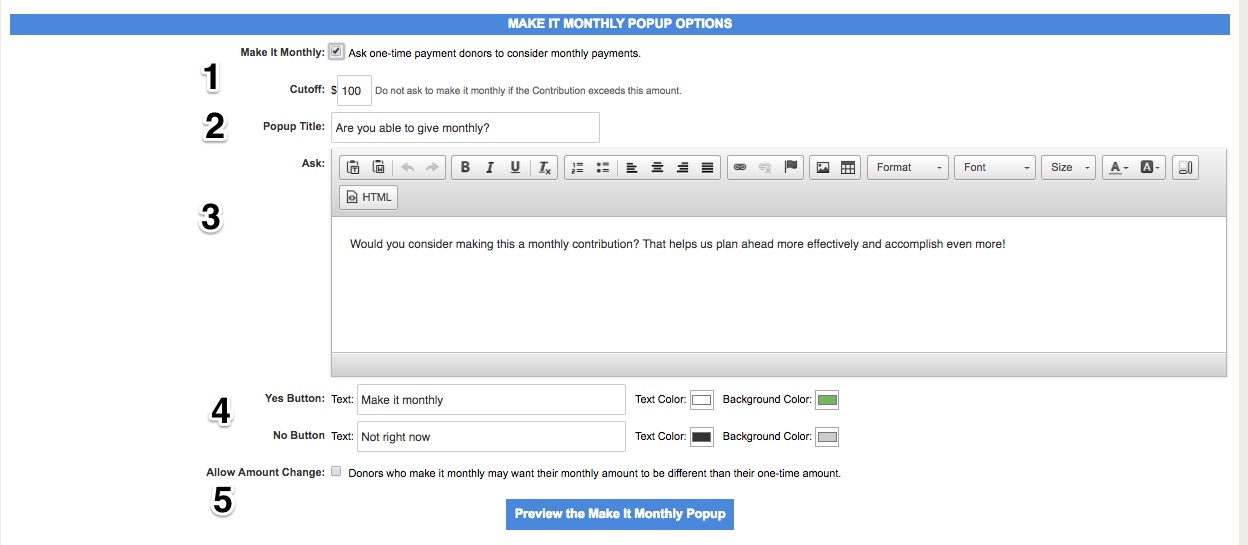 Cutoff - Anything below this amount will trigger a Make It Monthly prompt.
Popup Title - The title of the popup window that donors will see.
Ask - The verbiage of the donation request.
Buttons - Customize the text copy for the YES and NO buttons, the background color and the text color.
 Allow Amount Change - The amount populated by default will be the amount the donor gave as a one-time donation. This option allows the donor to adjust the suggested donation amount in the popup window.
Special Rules for Simple Donate Forms
Simple Donate forms have a Recurring Option that adds a "Make this monthly" button to the donation options. If you'd prefer to use the more flexible Make It Monthly Popup, disable the Recurring Option. This will reveal the Make It Monthly Popup Options, and you can set it up as described above. If you re-enable the Recurring Option, that will disable and hide the Make It Monthly Popup Options (you can only have the button or the popup, not both).