This tutorial demonstrates how to register multiple contact records for one or more events.
1. Make an Active Selection
Your selection is the result of any query.
2. Select the meetings for registration
Go to the Meeting list and click the checkbox indicating to which meetings they will be registered.

3. Click "Register Selected Contacts"
4. Choose the Registration Status
The available options are:
Tentative - the default setting for a bulk registration
Confirmed - the default setting for an online registration
Cancelled
Fulfilled
No Show
Facilitator - this adds the registrants name and email to the registration form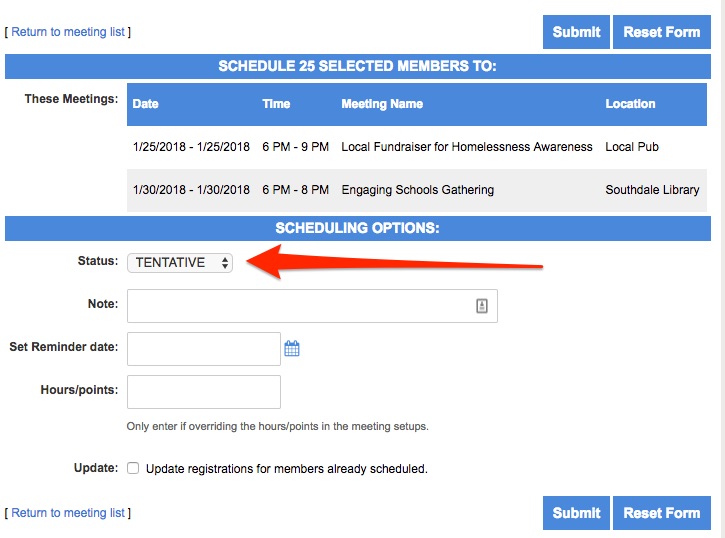 6. Click Submit
Your active selection is now enrolled in your meeting