1. Look up the contact records you want to merge through one of the Search tools
*** For this example we went into Personal > Looked up any contact record where the last name equals Smith. You can always perform a de-duping of contact records without having a contact selection.
2. Go to Data Tools drop-down > select Duplicates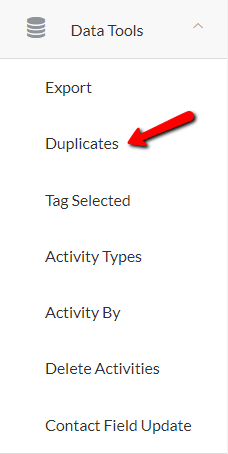 3. Once you are in the duplicates page you will want to follow the following steps:
Select what field you'd like to compare within the Find duplicate Contacts by comparing: dropdown. In this case we are comparing by email address but you can always choose to compare other fields.
You will want to select the Master Record, which will be the main record where all information will be copied or appended to.
Check off the EZ-Merge checkbox to check off all contact records that will be merged together. Please note if there is a contact record or multiple contacts records that you do not want to merge then you can click on the Un-Group icon to remove it from the merging selection.
Once you are ready to merge your contacts you can click on the EZ-Merge button.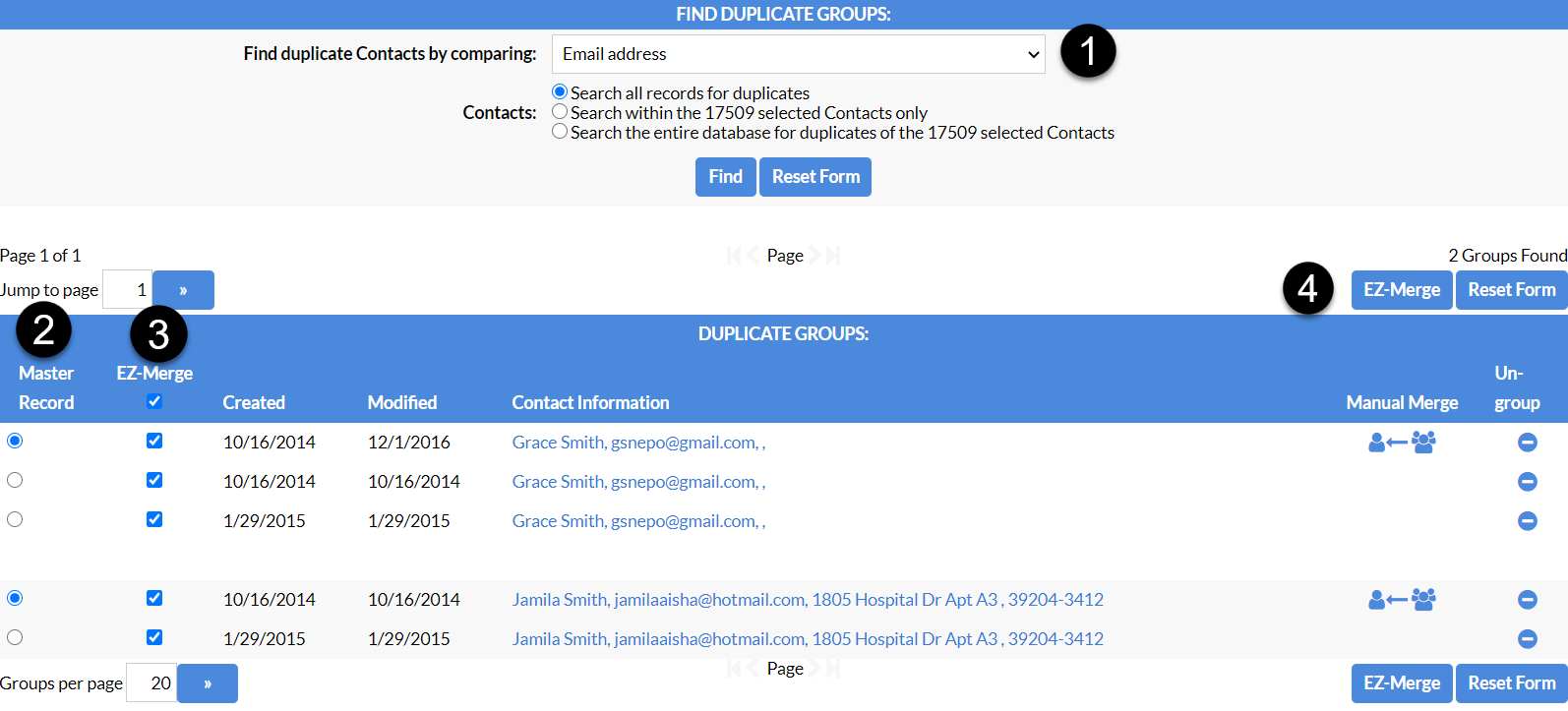 Note: If you accidentally merge contact records that weren't meant to be merged you can always submit a support request through the Help drop-down of your menu and one of our staff members can reverse/restore your contact/s.