Sometimes there is the need to mark multiple contact records at once with a temporary tag. The best way to do that is to use the Tag Selected tool.
Note: The Tag Selected tool ONLY WORKS FOR FLAGS. To use this as a temporary selection, one must have an unused flag available.
1. Make your contact selection
2. Find the Tag Selected tool in the Data Tools Menu

3. Select the appropriate flag
This can be used to change the setting of any flag field.
An unused flag field will not have a descriptor.
4. Enter the new value for the flag and click Update Contact Records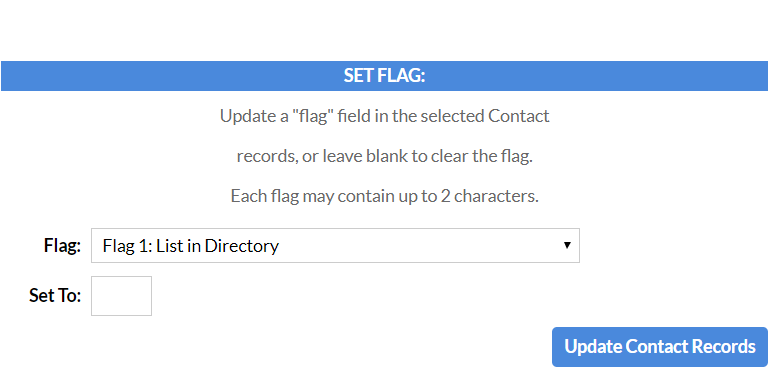 Remember, a flag field can only contain two characters.
To remove the tag, click Update Contact Records with no value set.