Your databank is capable of creating rosters that pull very specific contribution information. There are some rules that you need to abide by in order to get just the information that you want.
1. Search for multiple contribution criteria at once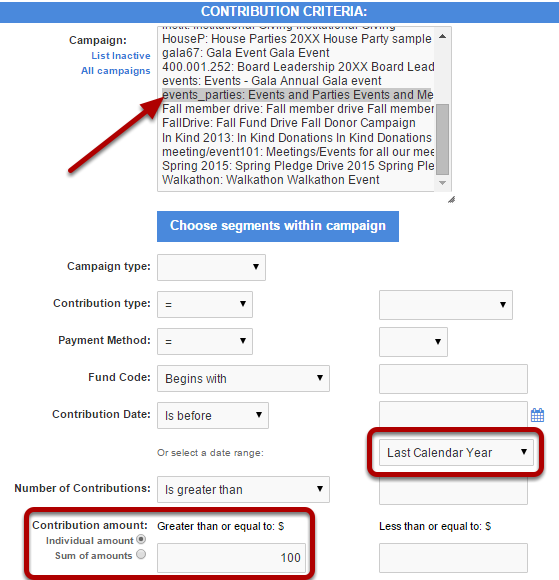 Because of the way that the Fundraising Roster set up page works with contributions, you are only going to be able to focus in on the contribution criteria that you entered in your last contribution search step. It's a common misconception that this option will include all of your recent search criteria, when in fact it will only match the last search step that you entered. This means that if you want to filter your results using multiple contribution criteria, you must use that criteria within one search step. You can use any of the fields on your Contribution Search page to fine tune the information that you are going to pull into your roster.
2. Set up the Fundraising Roster to include only those fields you want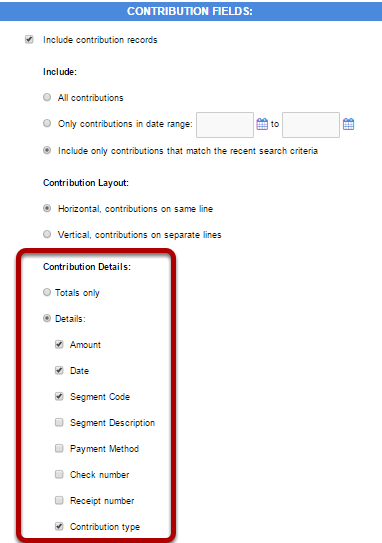 Go to Reports>Fundraising Roster to set up which information will be displayed in your roster report.
3. View Your Results
You can view your results from within your web browser to make sure you pulled just the information that you needed.