Learn how to use the Advocacy software to create a scorecard of legislators and send a link to your activists, which they can use to see their own legislator's ranking.
Note: This only works for the legislative branches of state and federal government. Officials from the executive and judicial branches are not included in the scorecard.
Click Legislators in your Advocacy site

If you have multiple licenses, choose the state or federal list
Legislators are displayed alphabetically or they can be filtered by body, rating and comment.
Scorecard rankings can be customized in Options.
Choose Rating Type

Options are:
Letter grade (A-F)
Number (1 - 10) 
Number (1 - 100)
Custom (provides a blank text input for each legislator)
Give legislator a score and comment
Scorecard is displayed on your legislative directory and the legislator's page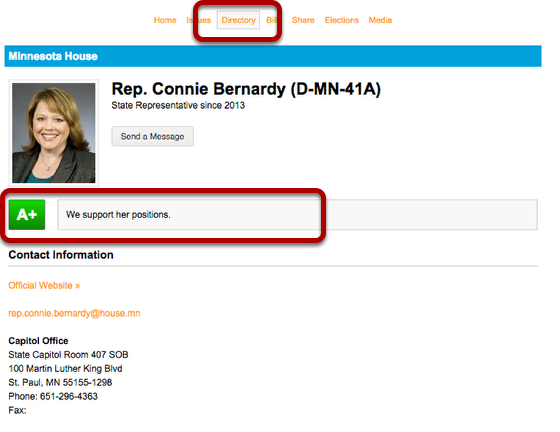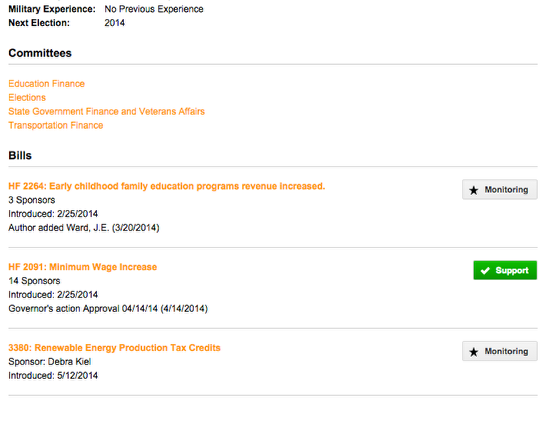 On the individual legislator's page.
Use the "My Legislators" form link in PowerMail to send this to your activists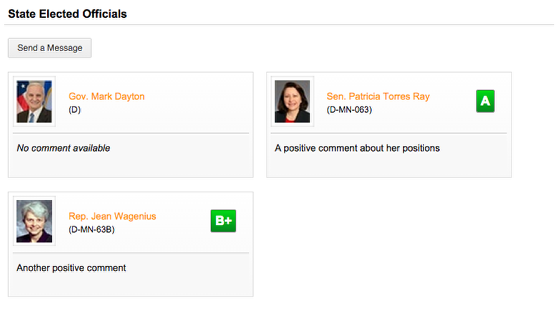 By using the Form Link tool, your activists address information will be pre-populated when they reach this page, so they will be sent directly to a page that displays their elected officials.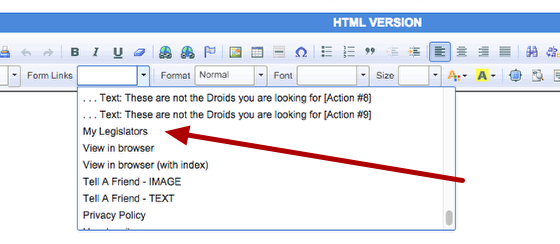 Short bio, bills sponsored and legislative committees are also displayed on Directory page.