What is a meeting wait list? A feature integrated to the meetings/events module to allow participants to be added to a meeting wait-list.
The first step into setting this up is contacting support and requesting the wait-list feature to be turned on for your account.
Once it is turned on you will want to create your meeting/event. The event must have a Max. Attendees count in order for the wait-list to show. If you'd like to be able to register more than one participant you'll need to enter a Max. Per Contact number and then proceed to the Payments tab.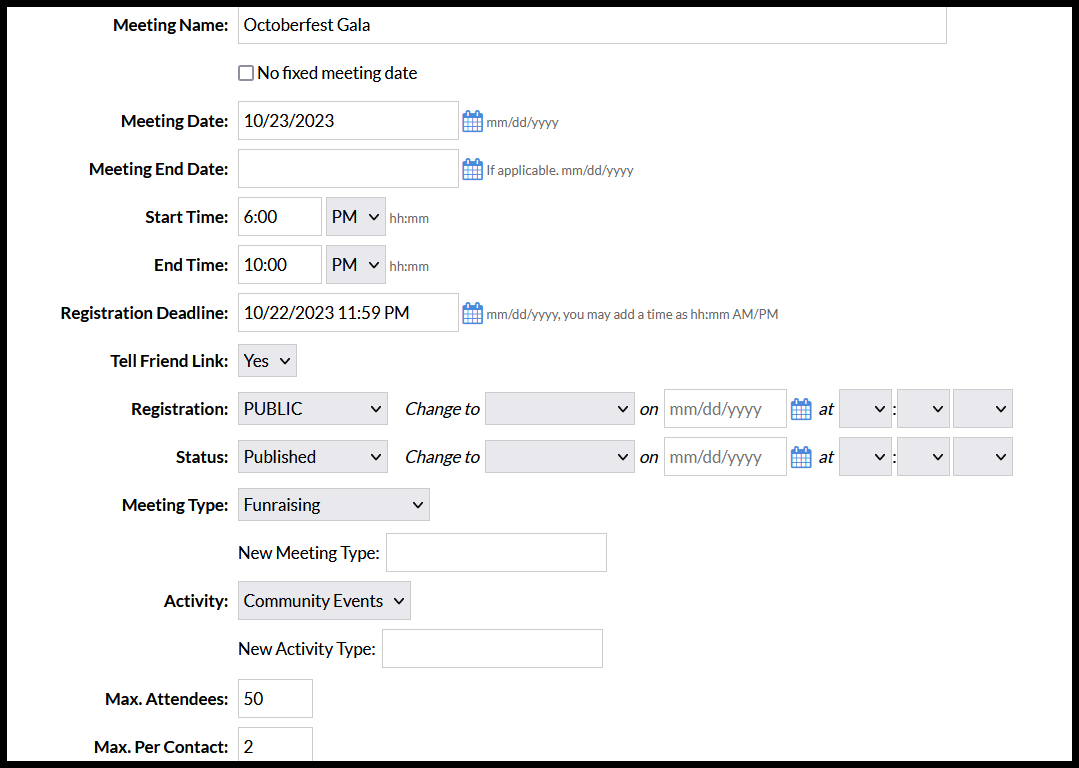 1. Payments tab
2. Click on the (+) icon and select a campaign from the dropdown and click Submit
3. You'll need to select a Segment Code from the dropdown, change the Caption of the field that will be displayed, the Qty. will allow you to choose the number of (in this case) tickets you want participants to be able to purchase and the Amount per Payment will be the cost associated for each ticket. If the event is free of charge you may leave it blank or enter $0.
4. Click Submit
1. Waiting List tab
2. Check off the checkbox to Enable Waiting List
3. Once the max attendees count has been filled participants will be able to get added to the waiting list and they will appear on this page. Once on this page you can invite waiting list registrants so they can either accept/deny your invitation.