This tutorial will walk you through the process of getting your API credentials from PayPal to use with the PayPal Checkout service in your Databank. This sets up the PayPal button your donors will see when submitting a payment.
PayPal can also function as a payment gateway. If you would like to set up PayPal as your payment gateway, please follow these directions. Clients often set up both PayPal Gateway and PayPal Checkout, for a complete range of PayPal payment options.
Please note that you must have a PayPal merchant account to set up PayPal Checkout.
Once you have your credentials by following the directions below, please send the information to clientsupport@thedatabank.com, or submit the information in a support ticket in your Databank.
1. Log into your PayPal Merchant account
2. Select Tools > Business Setup
3. Select "On Your Website"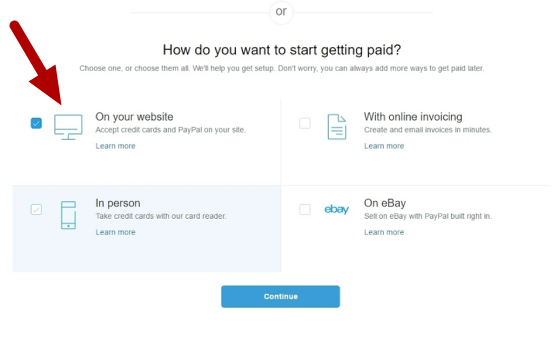 4. Select "Checkout with PayPal"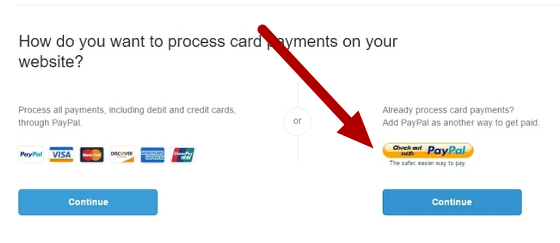 5. Select "Option B" and then "Set up API access when you're rady to go live"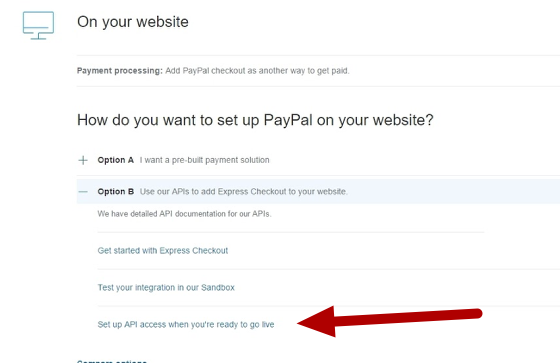 6. Select NVP/SOAP API integration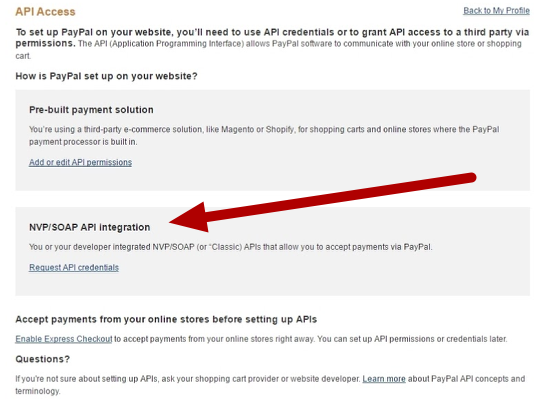 7. Select API Signature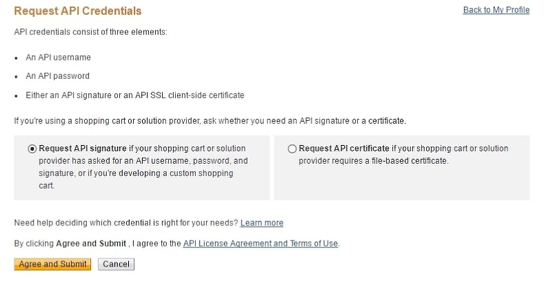 Do not select API certificate
8. Copy the following API information
API username
API password
Signature
9. Copy your Merchant ID
Click the Profile icon on the top left, and go into the "My business info" section of your profile.  Copy your Merchant account ID.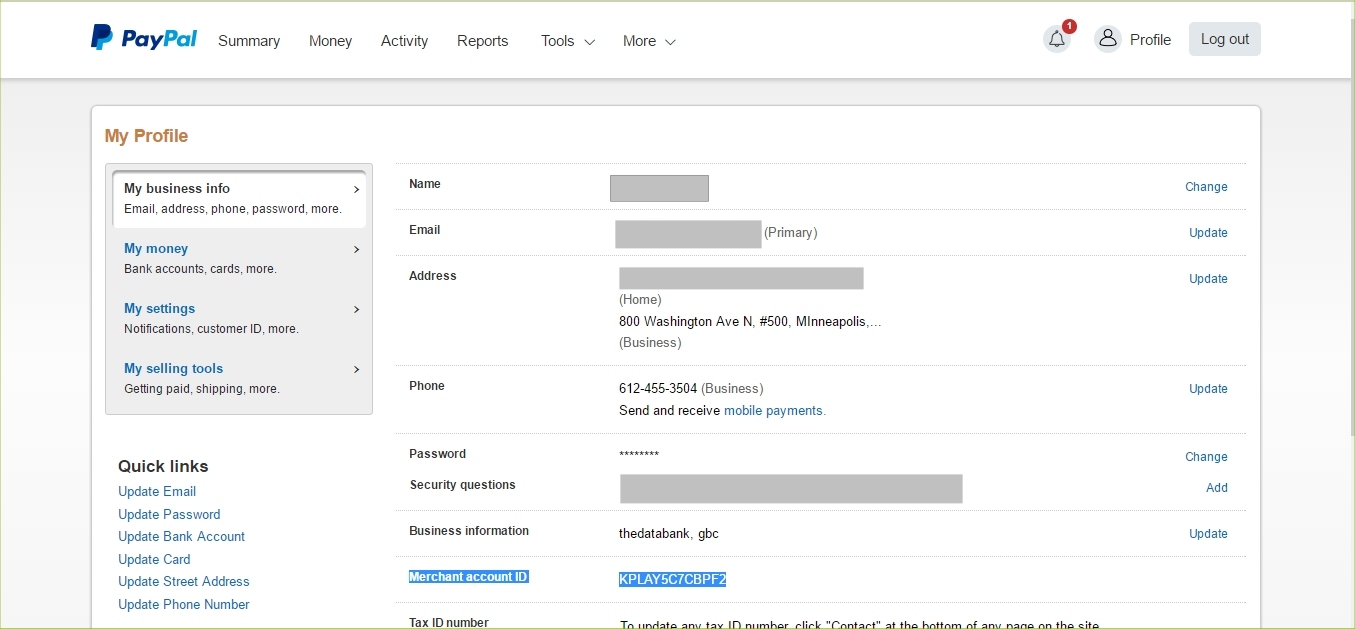 10. Send your API credentials and Merchant ID to thedatabank