Use the Member Grouping feature of Relationships to generate combined views of Member records.
Decide which view to use when viewing your Member selection.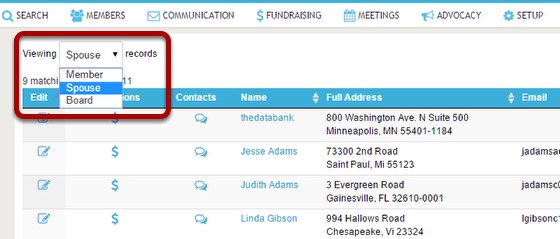 You may select any of your elevated relationships as your view. The default view is Member, which means each Member record will be viewed individually.
You may have any number of relationships, but only the  grouped relationships will be available in the record view.
Records are combined based upon the selected Relationship

The Spouse relationship was set up to combine married Member records.
The married records are combined into one record for reporting purposes.
The primary record is determined when making the relationship.
Use the combined records for Householded mailings and communication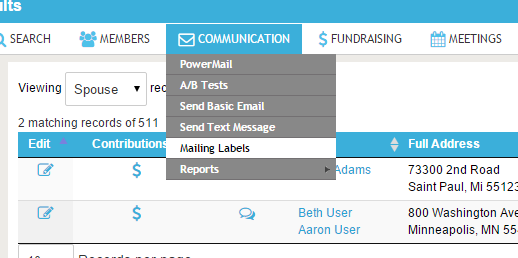 Using the combined records for:
Mailing labels (Communications > Mailing labels)
Downloading
Making a mail merge
For more information: