Go to Administration dropdown
1. Select Users
2. Click on the (+) icon to create a User

If you'd rather duplicate an already existing user click here to learn how.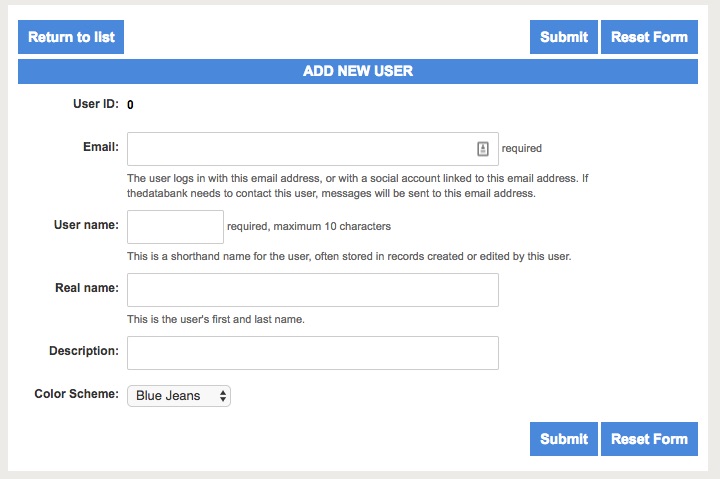 Fill out the required fields and click Submit.
The user will receive an email to set up their databank password for their login.
Please note you will need to modify the user permissions to give them access to the different modules of your databank.