Open the A/B Testing Tool
Go to the Communication dropdown > select A/B Tests
Fill in test properties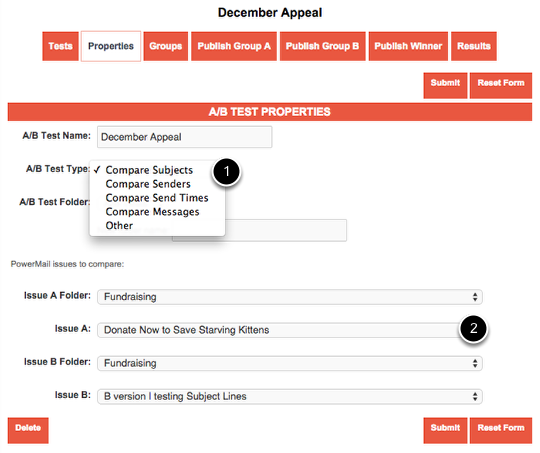 Determine test type
Select PowerMails.
Be sure to give the issues internal descriptions. Since many A/B tests have the same subject line, the system uses issue descriptions to tell them apart.
Set groups and percentages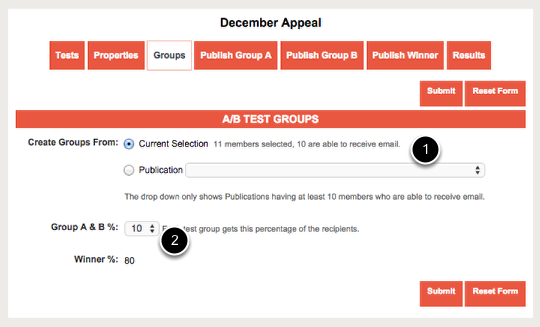 Choose from your current selection or from your Publication list
Set percentages. The higher the percentage, the more accurate the results of the comparison.
Publish A/B test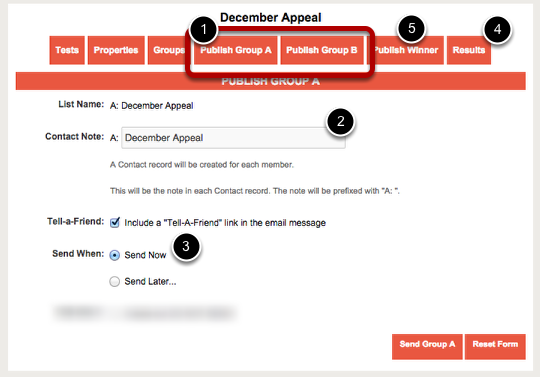 Do the following for Group A and Group B
Give contact name
Schedule Powermail (only schedule different times if you are comparing send times)
Publish Winner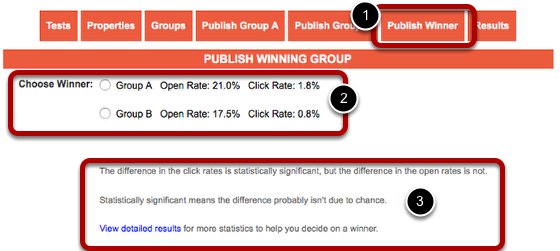 Once enough time has passed, you can check the results of your test.
Clcik Publish Winner
Compare the Open Rate and Click Rate percentages
Learn if the results of your test are statistically signifigant
Select Publish