Two new light boxes have been added to the Member History tab which let you see your Member's location on a map and their representatives (Advocacy clients only).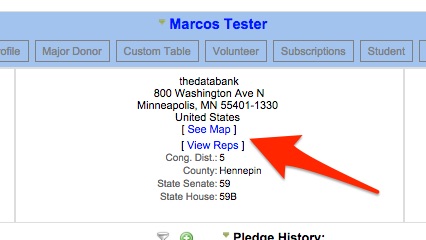 The See Map link opens up a light box giving you a birds eye view of your member's location.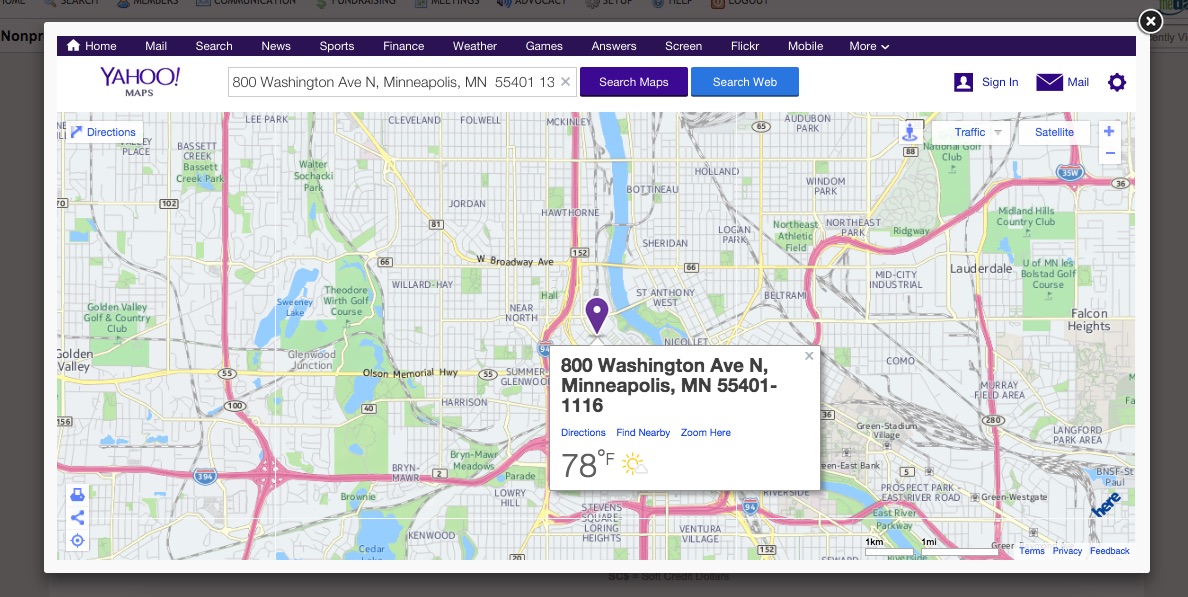 The View Reps opens up a light box of your CongressWeb Directory page with your member's address information already populated.
Update: Due to a change in Yahoo maps, the See Map lightbox has been disabled. See Map will now bring you to a new page in your browser.