1. Create a selection of the contacts you want to add the note to by 'Searching' for them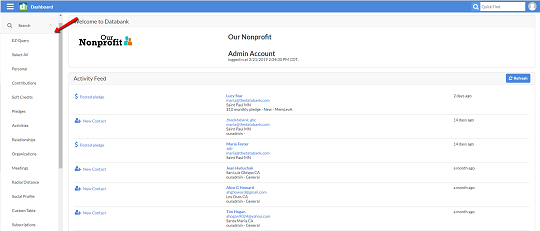 In this case I used Search > Personal to locate all of my constituents in Texas because I sent them a mailing.
2. Once the correct members are selected, from the 'Data Tools' menu select 'Tag Selected'

3. On the 'ADD CONTACT' side you can add an 'Activity by:', 'Activity type:', 'Activity method:', and/or an Activity 'Note', just fill out what you want and press 'Add Activity Records'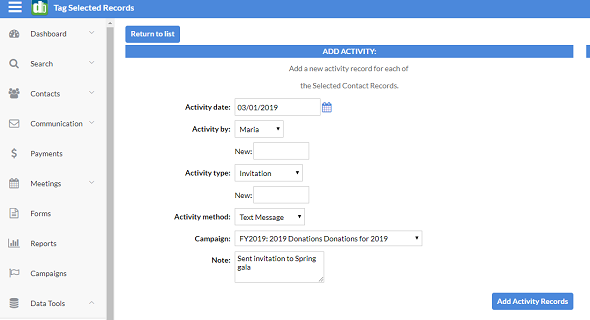 It's just like adding an activity note to an individual record but this will add an individual activity note to all selected records.
Update: Activity notes can now be deleted in batches as well.