"Tiny" forms: Are snippets of JavaScript and HTML code that you or your web site developer can embed in your web site to make a quick signup form that adds contacts to your Databank.
Tiny forms are intended to make it easy for your web site visitors to sign up with you. All tiny forms solicit an email address, and may optionally include other basic contact fields that are included on your form, but the fewer prompts you have, the tinier your form is, and the easier it is for your visitors to sign up.
Set up your Tiny form by filling out the prompts on the left. As you make changes, the Embed Code on the right is updated.

When you're done, copy/paste the embed code to your web page.

After pasting, if you're proficient in HTML, you or your web developer can make changes to the HTML and add styling to make it better match your web site.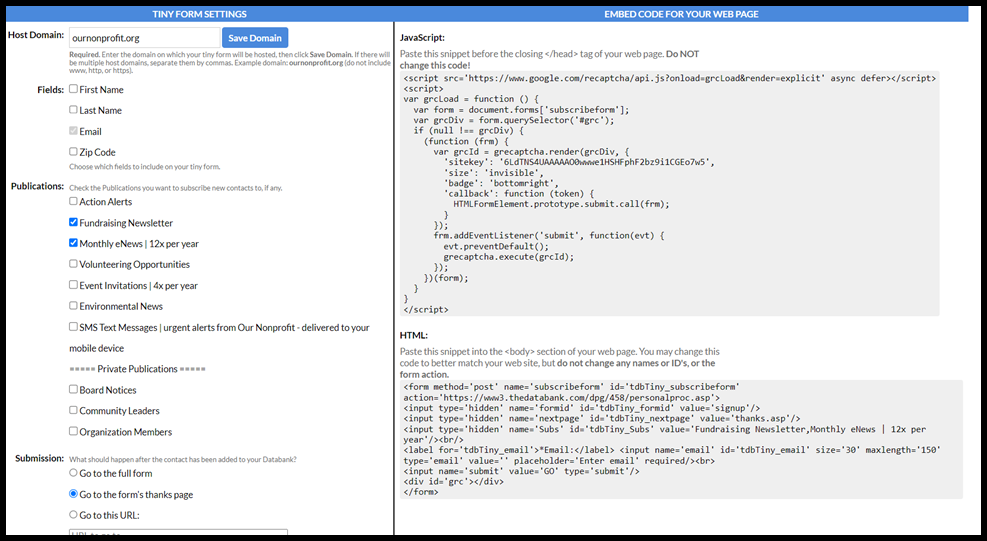 Please Note: The tiny tab is only available for Sign Up forms.